Bekaert will install a solar park on the factory grounds of its Spanish plant, Industrias del Ubierna SA (Ubisa), in Burgos, Spain, which is a significant step in progressing on the company's sustainability ambition to reach Carbon Net Zero by 2050. The installation will produce over 14 GWh of electricity per year, equivalent to the yearly consumption of more than 4 000 households. This project is a great example of the actions Bekaert takes to protect the planet by not only focusing on reducing our energy consumption but also investing in renewable energy sources.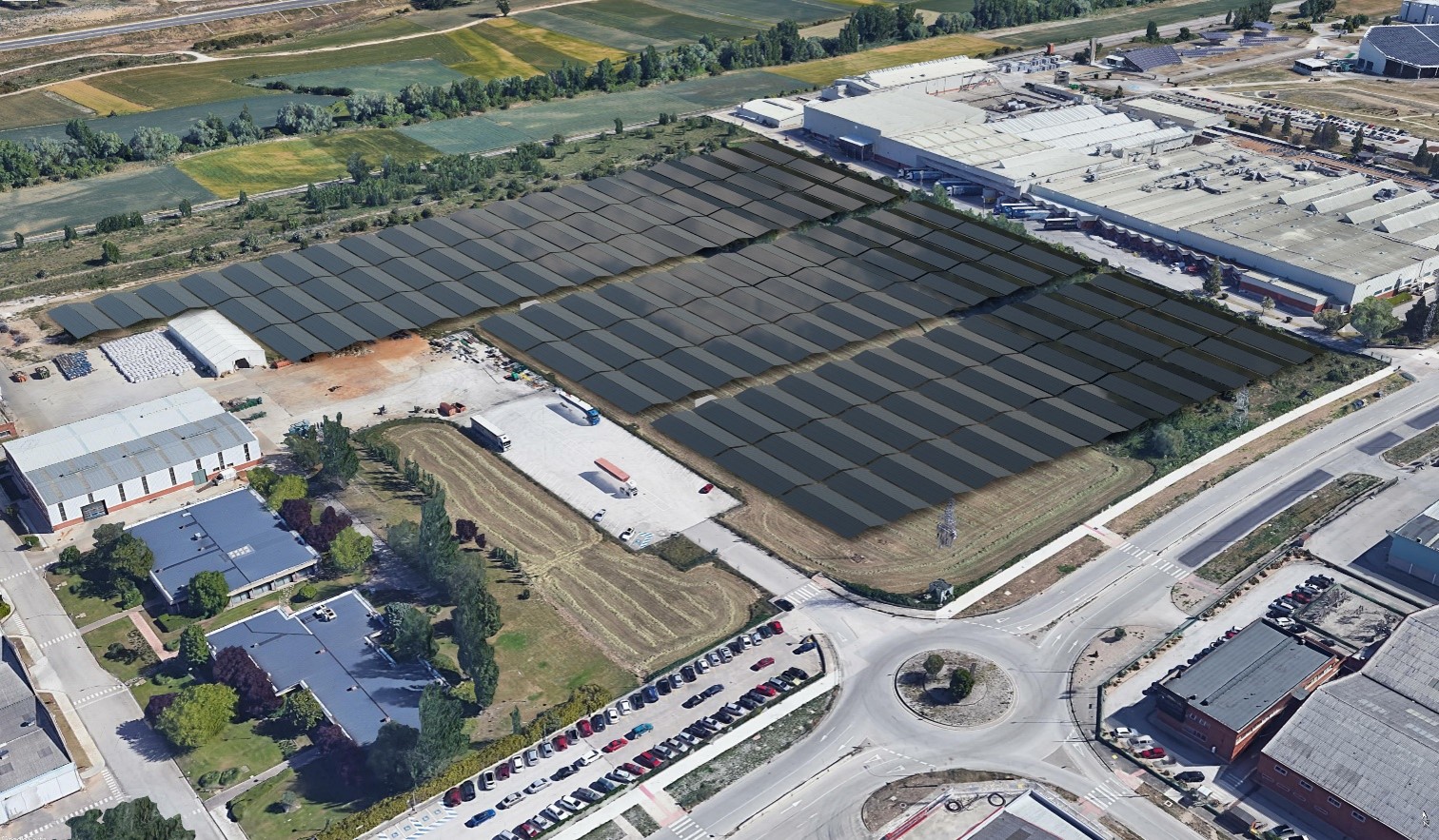 Simulation of the solar plant next to the Bekaert plant in Burgos, Spain.
Michael Hamilton, VP Commodities Procurement at Bekaert: "This exciting project will produce more than 15% of the electricity we need at our factory in Spain making it one of the lower carbon footprint Bekaert plants. It gives us direct access to clean electricity, reduces our dependance on the grid and will help us manage cost in a time of unprecedented energy price inflation."
Menapy will develop, finance and operate the installation. The construction is expected to be finished by the start of 2023, allowing electricity production from the spring of 2023 onward. Bekaert Ubisa expects to consume 95% of the generated electricity. 
Angel Verdu, country manager, Menapy Península SL, adds: "This project marks an important milestone for Menapy in the Spanish market. It crystallizes our long-term experience in industrial solar projects in Europe and it confirms that our 'Solar as a Service' can bring important added value to high-consuming industries in Spain. Bekaert has clear and ambitious goals in sustainability as well as reducing energy costs and exhaust, and with this project we help them achieve both."
About Bekaert
Bekaert (bekaert.com) is a world market and technology leader in steel wire transformation and coating technologies. We pursue to be the preferred supplier for our steel wire products and solutions by continuously delivering superior value to our customers worldwide. Bekaert (Euronext Brussels: BEKB) is a global company with more than 27 000 employees worldwide, headquarters in Belgium and € 5.9 billion in combined revenue in 2021. 
About Menapy

Menapy develops, finances and operates on-site corporate solar power solutions using roofs, ground and parking (PV carports). We serve high-consuming multinational companies all over Europe, with offices in Belgium, France, Spain and Italy. As impact investors, the company creates optimized flexibility and quality by staying independent from installers or component manufacturers.