Bekaert included in BEL ESG index of Euronext Brussels
Bekaert is delighted to have been selected as a member of the new BEL ESG index and see our sustainability performance and progress recognized.
The BEL ESG index comprises the leading sustainable, Belgian listed companies and tracks those demonstrating the best environmental, social and governance practices. The index also highlights the market's growing demand for sustainable investments.
This morning we celebrated the inclusion of Bekaert in the BEL ESG index during a bell ceremony at Euronext Brussels.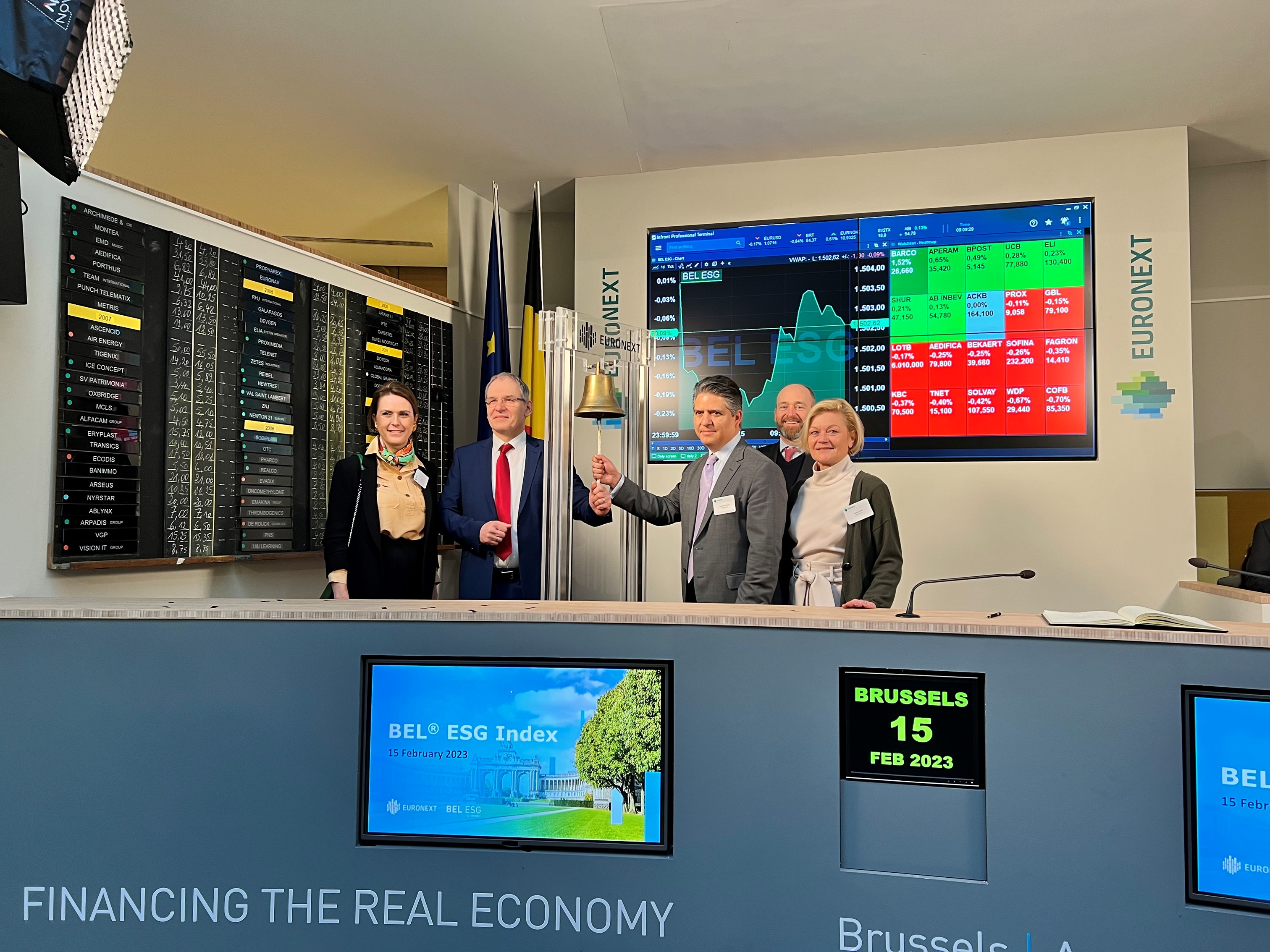 Oswald Schmid, CEO, and Bekaert team ring the opening bell at Euronext Brussels
Attachment