On 31 October 2019, Bekaert concluded the buy-out of Maccaferri's 50% share in Bekaert Maccaferri Underground Solutions (BMUS). As a result, the Underground Solutions team will from January onward work under the Bekaert name. Customers will not notice any difference in service level. Bekaert will continue providing the same quality products (Dramix®, Duomix®, Synmix®) and services the BMUS customers are used to.
The current team of underground solutions experts continues to offer its customers technical guidance and support in the reinforcement of concrete in underground construction projects, such as shotcrete and precast applications. At the same time, the underground solutions team will represent Bekaert at various trade shows and events in the tunneling and mining industry to maintain and reinforce the bond with the broader underground market.
Can't meet our underground team at the next industry event? Get in touch with one of our local experts by sending an email to infobuilding@bekaert.com and follow us on LinkedIn (@Bekaert_Construction) to keep up with our latest case studies, whitepapers and expert talks.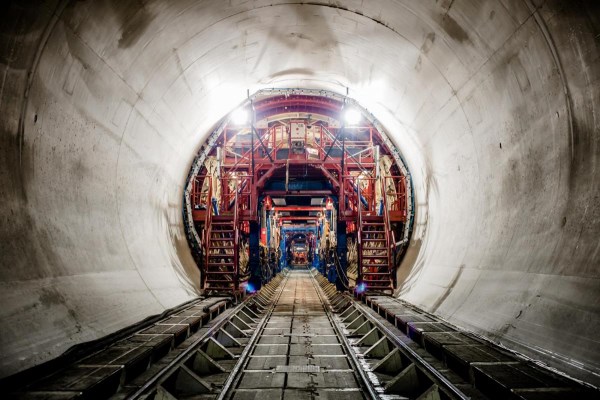 Picture of Lee Tunnel, London, UK using Dramix® steel fibers (image: Inner lining Lee Tunnel)