In the Netherlands, Bekaert participates in several trials with CO2-free heating systems that use hydrogen.
In June, residents of an existing apartment block in Rozenburg (near Rotterdam) were the first in the country to receive heat from boilers that run on pure hydrogen. Bekaert contributes to this project by supplying key technology for hydrogen combustion in a boiler system.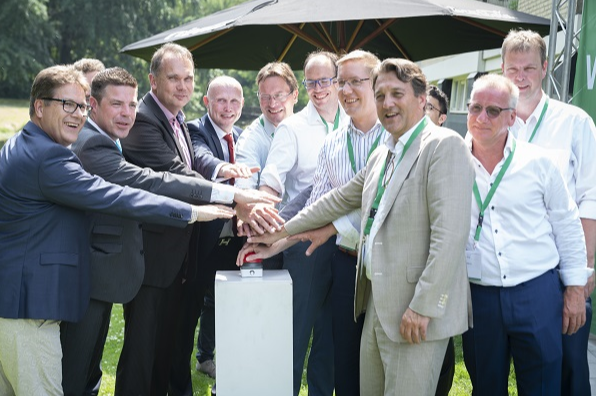 Also in June, His Majesty King Willem-Alexander opened Gasunie's hydrogen installation Hystock. This installation is a first step towards an ecosystem that converts, stores and transports hydrogen to end users for which Bekaert will deliver hydrogen burners in a later phase.
In October last year, Bekaert already announced to have realized a hydrogen burner suitable for domestic heating. This groundbreaking technology is one of the essentials going forward in the energy transition from natural gas to hydrogen and responds to the trend towards CO2-free heating systems.
More information